Knowing and Not Knowing about Fertility: Childless Women and Age-Related Fertility Decline
Keywords:
Life course, temporality, masculinity, sexual health, anti-aging medicine, Mexico
Abstract
Knowledge claims may play an essential role in reproductive decision-making, as individuals seek out, assess, reject, and use information about health and fertility gathered from numerous sources. This paper focuses specifically on childless women's self-perceptions of knowledge about infertility and age-related fertility decline. How knowledgeable do childless women perceive themselves to be about fertility and infertility in general, and from where they do they obtain this knowledge? Furthermore, how knowledgeable do childless women perceive themselves to be about their own fertility and ability to conceive, and to what do they attribute this knowledge? Data for this project was gathered through semi-structured interviews with 72 childless American women; the interviews were inductively and thematically coded using qualitative-analysis software. Childless women assessed their general knowledge of fertility as confident, self-doubting, or novices, and they claimed multiple sources as the basis of this knowledge, including formal education and training, media and popular culture, and family members and peers. When assessing knowledge about their own fecundity, the women tended to rely on two additional sources: biomedical diagnostics and embodied knowledge. Childless women's awareness of average statistics of age-related fertility decline did not necessarily translate to individual self-knowledge about their own bodies and fecundity. Because knowledge claims were based on multiple information sources given unequal weight, this raises questions about authoritative knowledge—that is, the knowledge that "counts" for women as they make decisions regarding their future childbearing.
References
American Society for Reproductive Medicine. n.d. "Protect Your Fertility." Get the Facts PSA Images. Accessed November 5, 2019. https://www.asrm.org/resources/patient-resources/pyf-documents/protect-your-fertility/.
Associated Press. 2017. "Breed like Rabbits and Reverse Population Decline, Poles Urged." The Guardian, November 9, 2017. https://www.theguardian.com/world/2017/nov/09/breed-like-rabbits-and-reverse-population-decline-poles-urged.
Author, 2017.
Balasch, Juan, and Eduard Gratacós. 2011. "Delayed Childbearing: Effects on Fertility and the Outcome of Pregnancy." Fetal Diagnosis and Therapy 29 (4): 263–73. https://doi.org/10.1159/000323142.
Bonetti, T. C. S., R. M. M. Melamed, D. P. A. F. Braga, C. Madaschi, A. Iaconelli Jr, F. F. Pasqualotto, and E. Borges Jr. 2008. "Assisted Reproduction Professionals' Awareness and Attitudes towards Their Own IVF Cycles." Human Fertility 11 (4): 254–58. https://doi.org/10.1080/14647270802245885.
Bunting, Laura, Ivan Tsibulsky, and Jacky Boivin. 2013. "Fertility Knowledge and Beliefs about Fertility Treatment: Findings from the International Fertility Decision-Making Study." Human Reproduction 28 (2): 385–97. https://doi.org/10.1093/humrep/des402.
Bute, Jennifer J., Lynn M. Harter, Erika L. Kirby, and Marie Thompson. 2010. "Politicizing Personal Choices: The Storying of Age-Related Infertility in Public Discourses." In Contemplating Maternity in an Era of Choice: Explorations into Discourses of Reproduction, edited by Sara Hayden and Lynn O'Brien Hallstein, 49–69. Lanham, MD: Lexington Books.
Daniluk, Judith C., Emily Koert, and Anthony Cheung. 2012. "Childless Women's Knowledge of Fertility and Assisted Human Reproduction: Identifying the Gaps." Fertility and Sterility 97 (2): 420–26. https://doi.org/10.1016/j.fertnstert.2011.11.046.
Davis, Kathy. 2007. The Making of Our Bodies, Ourselves: How Feminism Travels across Borders. Durham & London: Duke University Press.
Dearden, Lizzie. 2016. "Denmark's 'Do It Forever' Video Campaign Encourages People to Have Children to Get Discounted Holidays." Independent UK, November 21, 2016. https://www.independent.co.uk/news/world/europe/denmark-do-it-for-mum-forever-new-spies-video-campaign-birth-rate-discounted-holidays-population-a7429221.html
Ehrenreich, Barbara, and D. English. 2010. Witches, Midwives, and Nurses: A History of Women Healers. 2nd ed. New York: The Feminist Press at CUNY.
García, Désirée, Rita Vassena, Andrés Prat, and Valérie Vernaeve. 2017. "Poor Knowledge of Age-Related Fertility Decline and Assisted Reproduction among Healthcare Professionals." Reproductive BioMedicine Online 34 (1): 32–37. https://doi.org/10.1016/j.rbmo.2016.09.013.
Ghosh, Palash. 2014. "Japan Encourages Young People To Date And Mate To Reverse Birth Rate Plunge, But It May Be Too Late." International Business Times, March 21, 2014. http://www.ibtimes.com/japan-encourages-young-people-date-mate-reverse-birth-rate-plunge-it-may-be-too-late-1562867
Gossett, Dana R, Shweta Bhatt, Stacy C Bailey, and Shweta Nayak. 2013. "What Do Healthy Women Know About the Consequences of Delayed Childbearing?" Journal of Health Communication 18: 118–28. https://doi.org/10.1080/10810730.2013.825677.
Harrison, Katherine. 2014. "Online Negotiations of Infertility: Knowledge Production in (in)Fertility Blogs." Convergence 20 (3): 337–51. https://doi.org/10.1177/1354856514531400.
Hays, Sharon. 1996. The Cultural Contradictions of Motherhood. New Haven: Yale University Press.
Hertz, Rosanna. 2006. Single by Chance, Mothers by Choice. New York: Oxford University Press.
Hodes-Wertz, Brooke, Sarah Druckenmiller, Meghan Smith, and Nicole Noyes. 2013. "What Do Reproductive-Age Women Who Undergo Oocyte Cryopreservation Think about the Process as a Means to Preserve Fertility?" Fertility and Sterility 100 (5): 1343-1349.e2. https://doi.org/10.1016/j.fertnstert.2013.07.201.
Johnson, Katherine M., and Richard M. Simon. 2012. "Women's Attitudes Toward Biomedical Technology for Infertility: The Case for Technological Salience." Gender & Society 26 (2): 261–89. https://doi.org/10.1177/0891243211434615.
Jordan, Brigitte, and Robbie Davis-Floyd. 1993. Birth in Four Cultures: A Crosscultural Investigation of Childbirth in Yucatan, Holland, Sweden, and the United States. Long Grove, IL: Waveland Press.
Lavender, Tina, Janette Logan, Alison Cooke, Rebecca Lavender, and Tracey A. Mills. 2015. "'Nature Makes You Blind to the Risks': An Exploration of Womens' Views Surrounding Decisions on the Timing of Childbearing in Contemporary Society." Sexual and Reproductive Healthcare 6 (3): 157–63. https://doi.org/10.1016/j.srhc.2015.04.006.
Lippman, Abby. 1999. "Embodied Knowledge and Making Sense of Prenatal Diagnosis." Journal of Genetic Counseling 8 (5): 255–74. https://doi.org/10.1023/A:1022901131305.
Mac Dougall, K., Y. Beyene, and R. D. Nachtigall. 2013. "Age Shock: Misperceptions of the Impact of Age on Fertility before and after IVF in Women Who Conceived after Age 40." Human Reproduction 28 (2): 350–56. https://doi.org/10.1093/humrep/des409.
Maheshwari, A., M. Porter, A. Shetty, and S. Bhattacharya. 2008. "Women's Awareness and Perceptions of Delay in Childbearing." Fertility and Sterility 90 (4): 1036–42. https://doi.org/10.1016/j.fertnstert.2007.07.1338.
Martin, Lauren Jade. 2017. "Pushing for the Perfect Time: Social and Biological Fertility." Women's Studies International Forum 62 (May): 91–98. https://doi.org/10.1016/j.wsif.2017.04.004.
Miller, Tina. 2003. "Shifting Perceptions of Expert Knowledge: Transition to Motherhood." Human Fertility 6 (3): 142–46. https://doi.org/10.1080/1464770312331369413.
Morse, Janice M. 1995. "The Significance of Saturation." Qualitative Health Research 5 (2): 147–49. https://doi.org/10.1177/104973239500500201.
Murphy, Michelle. 2004. "Immodest Witnessing: The Epistemology of Vaginal Self-Examination in the U.S. Feminist Self-Help Movement." Feminist Studies 30 (1): 115–47. www.jstor.org/stable/3178561
O'Brien, Yvonne, Fiona Martyn, Louise E. Glover, and Mary B. Wingfield. 2017. "What Women Want? A Scoping Survey on Women's Knowledge, Attitudes and Behaviours towards Ovarian Reserve Testing and Egg Freezing." European Journal of Obstetrics & Gynecology and Reproductive Biology 217 (October): 71–76. https://doi.org/10.1016/j.ejogrb.2017.08.024.
Omurtag, Kenan, Patricia T. Jimenez, Valerie Ratts, Randall Odem, and Amber R. Cooper. 2012. "The ART of Social Networking: How SART Member Clinics Are Connecting with Patients Online." Fertility and Sterility 97 (1): 88–94. https://doi.org/10.1016/j.fertnstert.2011.10.001.
Pianigiani, Gaia. 2016. "Italy's 'Fertility Day' Call to Make Babies Arouses Anger, Not Ardor." New York Times, September 13, 2016. https://www.nytimes.com/2016/09/14/world/europe/italy-births-fertility-europe.html?_r=0
Practice Committee of the American Society for Reproductive Medicine. 2015. "Diagnostic Evaluation of the Infertile Female: A Committee Opinion." Fertility and Sterility 103 (6): e44–50. https://doi.org/10.1016/j.fertnstert.2015.03.019.
Revelli, Alberto, Alessandra Razzano, Luisa Delle Piane, Simona Casano, and Chiara Benedetto. 2016. "Awareness of the Effects of Postponing Motherhood among Hospital Gynecologists: Is Their Knowledge Sufficient to Offer Appropriate Help to Patients?" Journal of Assisted Reproduction and Genetics 33 (2): 215–20. https://doi.org/10.1007/s10815-015-0640-x.
Roberts, Lynn, Loretta Ross, and M. Bahati Kuumba. 2005. "The Reproductive Health and Sexual Rights of Women of Color: Still Building a Movement." NWSA Journal 17 (1): 93–98. www.jstor.org/stable/4317103
Rothman, Barbara Katz. 2000. Recreating Motherhood: Ideology and Technology in a Patriarchal Society. New Brunswick (N.J.): Rutgers University Press.
———. 2007. "Laboring Now: Current Cultural Constructions of Pregnancy, Birth, and Mothering." In Laboring On: Birth in Transition in the United States, edited by Wendy Simonds, Barbara Katz Rothman, and Bari Meltzer Norman. New York and London: Routledge. https://doi.org/10.4324/9780203944554-10.
Selvaratnam, Tanya. 2014. The Big Lie: Motherhood, Feminism, and the Reality of the Biological Clock. Amherst, NY: Prometheus Books.
Soules, Michael R. 2003. "The Story behind the American Society for Reproductive Medicine's Prevention of Infertility Campaign." Fertility and Sterility 80 (2): 295–99. https://doi.org/10.1016/S0015-0282(03)00667-8.
Speier, Amy R. 2011. "Brokers, Consumers and the Internet: How North American Consumers Navigate Their Infertility Journeys." Reproductive BioMedicine Online (Reproductive Healthcare Limited) 23 (5): 592–99. https://doi.org/10.1016/j.rbmo.2011.07.005.
Tuana, Nancy. 2006. "The Speculum of Ignorance: The Women's Health Movement and Epistemologies of Ignorance." Hypatia 21 (3): 1–19. https://doi.org/10.1111/j.1527-2001.2006.tb01110.x.
Twenge, Jean. 2013. "How Long Can You Wait to Have a Baby?" The Atlantic, no. July/August: 54–60. https://www.theatlantic.com/magazine/archive/2013/07/how-long-can-you-wait-to-have-a-baby/309374/
Waggoner, Miranda R. 2017. The Zero Trimester: Pre-Pregnancy Care and the Politics of Reproductive Risk. Berkeley, CA: University of California Press.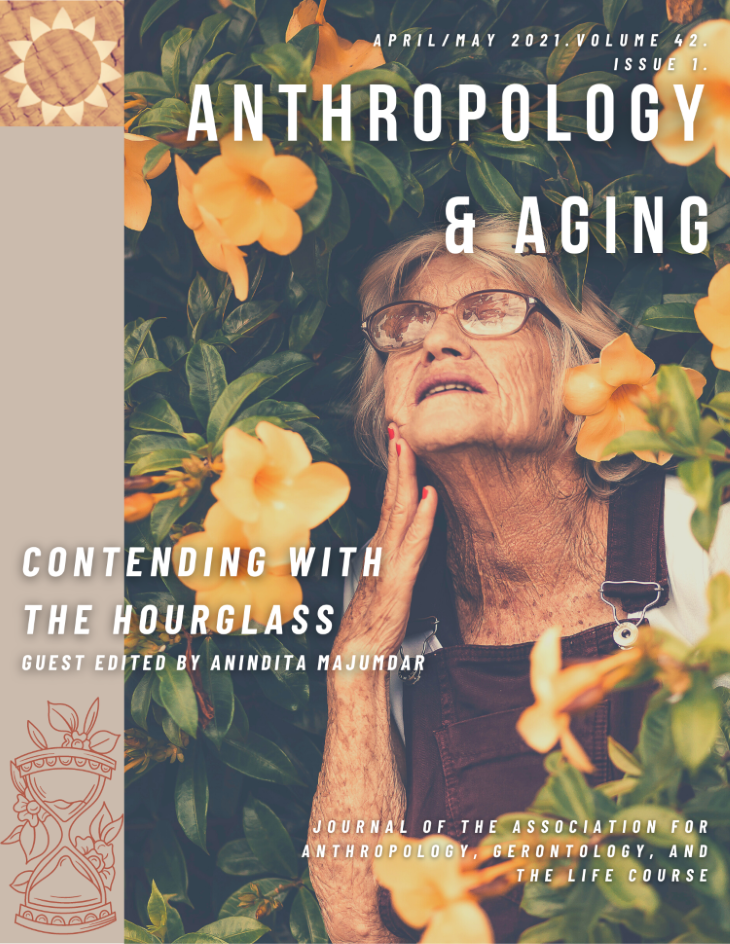 Downloads
Section
Special Issue Articles
License
Authors who publish with this journal agree to the following terms:
The Author retains copyright in the Work, where the term "Work" shall include all digital objects that may result in subsequent electronic publication or distribution.
Upon acceptance of the Work, the author shall grant to the Publisher the right of first publication of the Work.
The Author shall grant to the Publisher and its agents the nonexclusive perpetual right and license to publish, archive, and make accessible the Work in whole or in part in all forms of media now or hereafter known under a Creative Commons Attribution 4.0 International License or its equivalent, which, for the avoidance of doubt, allows others to copy, distribute, and transmit the Work under the following conditions:

Attribution—other users must attribute the Work in the manner specified by the author as indicated on the journal Web site;

with the understanding that the above condition can be waived with permission from the Author and that where the Work or any of its elements is in the public domain under applicable law, that status is in no way affected by the license.
The Author is able to enter into separate, additional contractual arrangements for the nonexclusive distribution of the journal's published version of the Work (e.g., post it to an institutional repository or publish it in a book), as long as there is provided in the document an acknowledgement of its initial publication in this journal.
Authors are permitted and encouraged to post online a prepublication manuscript (but not the Publisher's final formatted PDF version of the Work) in institutional repositories or on their Websites prior to and during the submission process, as it can lead to productive exchanges, as well as earlier and greater citation of published work. Any such posting made before acceptance and publication of the Work shall be updated upon publication to include a reference to the Publisher-assigned DOI (Digital Object Identifier) and a link to the online abstract for the final published Work in the Journal.
Upon Publisher's request, the Author agrees to furnish promptly to Publisher, at the Author's own expense, written evidence of the permissions, licenses, and consents for use of third-party material included within the Work, except as determined by Publisher to be covered by the principles of Fair Use.
The Author represents and warrants that:

the Work is the Author's original work;
the Author has not transferred, and will not transfer, exclusive rights in the Work to any third party;
the Work is not pending review or under consideration by another publisher;
the Work has not previously been published;
the Work contains no misrepresentation or infringement of the Work or property of other authors or third parties; and
the Work contains no libel, invasion of privacy, or other unlawful matter.

The Author agrees to indemnify and hold Publisher harmless from Author's breach of the representations and warranties contained in Paragraph 6 above, as well as any claim or proceeding relating to Publisher's use and publication of any content contained in the Work, including third-party content.
Revised 7/16/2018. Revision Description: Removed outdated link.