PORTFOLIO: Academics as Allies and Accomplices: Practices for Decolonized Solidarity
References
Amnesty International Australia. 2021. "10 Ways to Be a Genuine Ally to Indigenous Communities." https://www.amnesty.org.au/10-ways-to-be-an-ally-to-indigenous-communities/.
Andrade, António, Ulf-Daniel Ehlers, Abel Caine, Roberto Carneiro, Grainne Conole, Anna-Kaarina Kairamo, Tapio Koskinen et al. "Beyond OER–shifting focus to open educational practices: OPAL report 2011. (2011).
BC Campus. 2021. "Indigenization Guide: Urban Indigenous Peoples and Demographics." https://bccampus.ca/2019/12/06/indigenization-guide-urban-indigenous-peoples-and-demographics/.
Begay, Danny. 2019. "Why You Shouldn't 'Dress up Like an Indian'." https://voicesofnativeyouth.com/why-you-shouldnt-dress-up-like-an-indian/.
Biber, Francois. 2016. "Regalia as a Costume Is Insulting, Sask. Indigenous Author Says." Canadian Broadcasting Corporation. https://www.cbc.ca/news/canada/saskatoon/regalia-costume-regina-indigenous-oct-18-2016-1.3811022
British Columbia Teachers' Federation. 2021. A Guide to Allyship. Vancouver, BC. https://bctf.ca/uploadedFiles/Public/SocialJustice/EquityInclusion/Allyship%20handout.pdf
Canadian Broadcasting Corporation. 2021. "Margaret Pokiak-Fenton and Christy Jordan-Fenton Talk About the 10th Anniversary of Children's Book Fatty Legs.". https://www.cbc.ca/radio/thenextchapter/full-episode-dec-12-2020-1.5832383/margaret-pokiak-fenton-and-christy-jordan-fenton-talk-about-the-10th-anniversary-of-children-s-book-fatty-legs-1.5832387
Clogg, Jessica. 2020. "Colonialism Is Alive and Well in Canada." https://www.wcel.org/blog/colonialism-alive-and-well-in-canada.
CTV News. 2021. "Older Than the Crown." https://www.ctvnews.ca/canada/extinct-tribe-optimistic-that-supreme-court-will-reverse-hurtful-declaration-1.5145733/shelly-boyd-1.5145738.
Doane, Ashley. 2006. "What is Racism? Racial Discourse and Racial Politics." Critical Sociology 32 (2-3): 255-274. doi: 10.1163/156916306777835303.
Eisenkraft, Harriet. 2010. "Racism in the Academy." University Affairs. https://www.universityaffairs.ca/features/feature-article/racism-in-the-academy/.
Festinger, Leon. 1962. "Cognitive Dissonance." Scientific American 207 (4): 93-106.
First Nations Education Steering Committee (FNESC). Science First Peoples Teacher Resource Guide. Accessed September 15, 2021: http://www.fnesc.ca/wp/wp-content/uploads/2015/08/PUBLICATION-61496-Science-First-Peoples-2016-Full-F-WEB.pdf
Gwenlaouen Le Gouil, dir. Killing the Indian in the Child. TV Presse production, 2021. Documentary. Retrieved July 7, 2021 from: http://www.clpbrights.com/en/documentaires/killing-the-indian.
Hogan, Skylee-Storm, Krista McCracken, and Andrea Eidinger. 2019. "Appropriation vs. Incorporation: Indigenous Content in the Canadian History Classroom." https://activehistory.ca/2019/07/appropriation-vs-incorporation-indigenous-content-in-the-canadian-history-classroom/.
Indigenous Tourism Association of Canada (ITAC). 2021. "Vibrant Celebrations of Indigenous Life." https://canadianpowwows.ca/.
Jones, Jen, Ashlee Cunsolo, and Sherilee L. Harper. 2018. "Who Is Research Serving? A Systematic Realist Review of Circumpolar Environment-related Indigenous Health Literature." PloS one 13 (5): e0196090-e0196090. doi: 10.1371/journal.pone.0196090.
Jordan-Fenton, Christy. 2020. "Teaching Resources for Fatty Legs & When I Was Eight." https://www.cjordanfenton.com/teacher-resources.
Jordan-Fenton, Christy, Margaret Pokiak-Fenton, and Liz Amini-Holmes. 2010. Fatty Legs. Toronto: Annick Press.
Kluttz, Jenalee, Jude Walker, and Pierre Walter. 2020. "Unsettling Allyship, Unlearning and Learning Towards Decolonising Solidarity." Studies in the Education of Adults 52 (1): 49-66. doi: 10.1080/02660830.2019.1654591.
Lara-Cooper, Kishan, and Sammy Cooper. 2016. ""My Culture Is Not a Costume": The Influence of Stereotypes on Children in Middle Childhood." Wicazo sa review 31 (2): 56-68. doi: 10.5749/wicazosareview.31.2.0056.
Local Contexts. 2021. "Grounding Indigenous Rights." https://localcontexts.org/about/about-local-contexts/.
Maddamsetti, Jihea. 2020. "Analyzing Elementary Teachers' Advocacy for Emergent Bilinguals as Identity Dissonances from Cognitive, Emotional, and Social Perspectives." Journal of Language, Identity, and Education 1-17. doi: 10.1080/15348458.2020.1791710.
Metis Nation of British Columbia. 2021. "British Columbia's Métis History." https://www.mnbc.ca/about/metis-history/.
Onondaga Nation. 2021. "Two Row Wampum – Gä•sweñta'." https://www.onondaganation.org/culture/wampum/two-row-wampum-belt-guswenta/.
Paul, Elsie , Davis McKenzie, Paige Raibmon, and Harmony Johnson. 2019. As I Remember It: Teachings (Ɂəms tɑɁɑw) from the Life of a Sliammon Elder. http://publications.ravenspacepublishing.org/as-i-remember-it/index.
Paul, Elsie, Davis Mckenzie, Paige Raibmon, and Harmony Johnson. 2021. "What are TK labels?". http://publications.ravenspacepublishing.org/as-i-remember-it/respecting-traditional-knowledge.
Petz, Sarah. 2021. "New Manitoba Indigenous Minister Says Residential School System Believed 'They Were Doing the Right Thing'." https://www.cbc.ca/news/canada/manitoba/alan-lagimodiere-comments-residential-schools-1.6104189.
Schiffer, Jeffrey J. 2016. "Why Aboriginal Peoples Can't Just "Get Over It": Understanding and Addressing Intergenerational Trauma." BC Partners for Mental Health and Substance Use Information. https://www.heretohelp.bc.ca/why-aboriginal-peoples-cant-just-get-over-it.
Smith, Robyn. 2012. "'Fatty Legs': A Residential School Story Kids Love." The Tyee. https://thetyee.ca/Books/2012/07/30/Fatty-Legs/.
Strong Nations Publishing. 2021. "Strong Nations." Retrieved May 15, 2021: ." https://www.strongnations.com/.
Williams, Monnica, and Noor Sharif. 2021. "Racial allyship: Novel Measurement and New Insights." New Ideas in Psychology 62:100865. doi:. https://doi.org/10.1016/j.newideapsych.2021.100865.
Wilson, Kory. 2018. Pulling Together: Foundations Guide: BC Campus. Retrieved April 11, 2021 from https://opentextbc.ca/indigenizationfoundations/.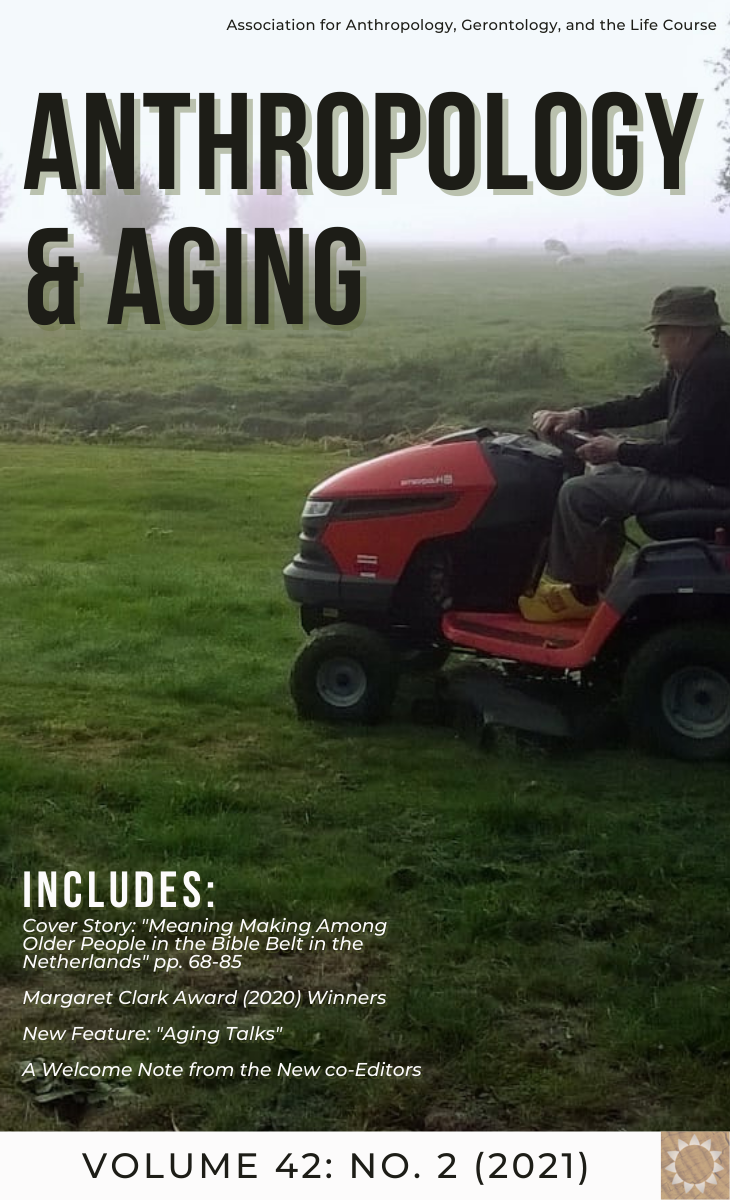 Downloads
License
Authors who publish with this journal agree to the following terms:
The Author retains copyright in the Work, where the term "Work" shall include all digital objects that may result in subsequent electronic publication or distribution.
Upon acceptance of the Work, the author shall grant to the Publisher the right of first publication of the Work.
The Author shall grant to the Publisher and its agents the nonexclusive perpetual right and license to publish, archive, and make accessible the Work in whole or in part in all forms of media now or hereafter known under a Creative Commons Attribution 4.0 International License or its equivalent, which, for the avoidance of doubt, allows others to copy, distribute, and transmit the Work under the following conditions:

Attribution—other users must attribute the Work in the manner specified by the author as indicated on the journal Web site;

with the understanding that the above condition can be waived with permission from the Author and that where the Work or any of its elements is in the public domain under applicable law, that status is in no way affected by the license.
The Author is able to enter into separate, additional contractual arrangements for the nonexclusive distribution of the journal's published version of the Work (e.g., post it to an institutional repository or publish it in a book), as long as there is provided in the document an acknowledgement of its initial publication in this journal.
Authors are permitted and encouraged to post online a prepublication manuscript (but not the Publisher's final formatted PDF version of the Work) in institutional repositories or on their Websites prior to and during the submission process, as it can lead to productive exchanges, as well as earlier and greater citation of published work. Any such posting made before acceptance and publication of the Work shall be updated upon publication to include a reference to the Publisher-assigned DOI (Digital Object Identifier) and a link to the online abstract for the final published Work in the Journal.
Upon Publisher's request, the Author agrees to furnish promptly to Publisher, at the Author's own expense, written evidence of the permissions, licenses, and consents for use of third-party material included within the Work, except as determined by Publisher to be covered by the principles of Fair Use.
The Author represents and warrants that:

the Work is the Author's original work;
the Author has not transferred, and will not transfer, exclusive rights in the Work to any third party;
the Work is not pending review or under consideration by another publisher;
the Work has not previously been published;
the Work contains no misrepresentation or infringement of the Work or property of other authors or third parties; and
the Work contains no libel, invasion of privacy, or other unlawful matter.

The Author agrees to indemnify and hold Publisher harmless from Author's breach of the representations and warranties contained in Paragraph 6 above, as well as any claim or proceeding relating to Publisher's use and publication of any content contained in the Work, including third-party content.
Revised 7/16/2018. Revision Description: Removed outdated link.