Role of Cultural Capital and Cultural Reproduction on Youth Development in India: A Generational Perspective
Keywords:
Cultural capital, cultural reproduction, positive youth development, India
Abstract
The present study endeavored to understand the perceptions of Indian older adults (age 60 and above) from urban centres of New Delhi, Kolkata, and Mumbai, about the state of youth development in India through applying a generational perspective. Drawing from our understanding of Bourdieu's concept of cultural reproduction of values, the study explored older adults' thoughts about the current state of Indian youth concerning their civic participation and contribution to the development of Indian society. Additionally, it sought to find familial roles that the elderly would like to undertake to support their younger family members. Thematic analysis revealed that the older adults in this study perceive that youths are not completely engaged in positive youth development and need to contribute more towards their civic societies. Additionally, the older adults expressed their interest in occupying the role of secondary socializing agents in the family due to their perceived intergenerational differences with youth.
References
References
Ahuja, Ram. 1994. Indian Social System. Jaipur: Rawat Publications.
Apple, Michael W. 1977. "Reproduction in Education, Society and Culture. Pierre Bourdieu , Jean-Claude Passeron,
Richard Nice." The School Review 86 (1): 144–47. https://doi.org/10.1086/443401.
Berger, Ben. 2009. "Political Theory, Political Science and the End of Civic Engagement." Perspectives on Politics 7
(2): 335–50. https://doi.org/10.1017/s153759270909080x.
Bourdieu, Pierre, and Jean Claude Passeron. 1990. Reproduction in Education, Society, and Culture. London: Sage
Publications.
Bourdieu, Pierre, and Jean Claude Passeron. 1997. Reproduction in Education, Society and Culture. London: Sage
Publications in association with Theory, Culture and Society.
Braun, Virginia, and Victoria Clarke. 2006. "Using Thematic Analysis in Psychology." Qualitative Research in
Psychology 3 (2): 77–101. https://doi.org/10.1191/1478088706qp063oa.
Bronfenbrenner, Urie. 1977. "Toward an Experimental Ecology of Human Development." American Psychologist 32
(7): 513–31. https://doi.org/10.1037/0003-066x.32.7.513.
C, Parmasivan, and Kumaresan K. 2016. "Demographic Profile of Youth in India." Journal of Social Science 7–11.
Deal, Jennifer J., David G. Altman, and Steven G. Rogelberg. 2010. "Millennials at Work: What We Know and What
We Need to Do (If Anything)." Journal of Business and Psychology 25 (2): 191–99.
https://doi.org/10.1007/s10869-010-9177-2.
Dunifon, Rachel, and Ashish Bajracharya. 2012. "The Role of Grandparents in the Lives of Youth." Journal of Family
Issues 33 (9): 1168–94. https://doi.org/10.1177/0192513x12444271.
Elliott, Delbert S., Beatrix A. Hamburg, and Kirk R. Williams. 1998. Violence in American Schools: A New Perspective.
Cambridge, UK: Cambridge University Press.
Ginsborg, P. 2008 ""Only connect": Family, Gender, and Civil Society in Twentieth-Century Europe and North
America." In Civil Society and Gender Justice: Historical And Comparative Perspectives. Edited by K.
Hagemann, S. Michel, & G. Budde, 153–189. New York, NY: Berghahn Book.
Hameed, Noufal, and Seema Mehrotra. 2017. "Positive Youth Development Programs for Mental Health Promotion
in Indian Youth: An Underutilized Pathway." International Journal of Community Medicine And Public Health
(10): 3488. https://doi.org/10.18203/2394-6040.ijcmph20174209.
Hamilton, S F. 1999. Ms. A Threepart Definition of Youth Development. Unpublished Manuscript. Ithaca, NY.
Handel, Gerald, Spencer Cahill, and Frederick Elkin. 2007. Children and Society: The Sociology of Children and
Childhood Socialization. New York: Oxford University Press.
Hart, Roger A. 2008. "Stepping Back from 'The Ladder': Reflections on a Model of Participatory Work with
Children." Participation and Learning19–31. https://doi.org/10.1007/978-1-4020-6416-6_2.
Hath, Anita, and Gopal K Ingle. 2008. "Geriatric Health in India: Concerns and Solutions." Indian Journal of
Community Medicine 33 (4): 214. https://doi.org/10.4103/0970-0218.43225.
Kirlin, Mary. 2002. "Civic Skill Building: The Missing Component in Service Programs?" Political Science & Politics
(03): 571–75. https://doi.org/10.1017/s1049096502000872.
Lerner, Richard M. 2004. Liberty: Thriving and Civic Engagement among America's Youth. Thousand Oaks, Ca.: Sage.
Lerner, Richard M., Jason B. Almerigi, Christina Theokas, and Jacqueline V. Lerner. 2005. "Positive Youth
Development a View of the Issues." The Journal of Early Adolescence 25 (1): 10–16.
https://doi.org/10.1177/0272431604273211.
Levenson, Alec R. 2010. "Millennials and the World of Work: An Economist's Perspective." Journal of Business and
Psychology 25 (2): 257–64. https://doi.org/10.1007/s10869-010-9170-9.
M, Cahill, and TF, Sedrak. 2012. "Leading a Multigenerational Workforce: Strategies for Attracting and Retaining
Millennials." Frontiers of Health Services Management. U.S. National Library of Medicine.
https://pubmed.ncbi.nlm.nih.gov/23050333/.
Morrow, Virginia. 1999. "Conceptualising Social Capital in Relation to the Well-Being of Children and Young
People: A Critical Review." The Sociological Review 47 (4): 744–65. https://doi.org/10.1111/1467-954x.00194.
Myers, Karen K., and Kamyab Sadaghiani. 2010. "Millennials in the Workplace: A Communication Perspective on
Millennials' Organizational Relationships and Performance." Journal of Business and Psychology 25 (2): 225–
https://doi.org/10.1007/s10869-010-9172-7.
Peterson, Candida C. 1999. "Grandfathers' and Grandmothers' Satisfaction with the Grandparenting Role: Seeking
New Answers to Old Questions." The International Journal of Aging and Human Development 49 (1): 61–78.
https://doi.org/10.2190/gudm-6ce3-17wf-7n96.
Oomen, T. K. 1982. "Indian Families in Transition." In J.S. Augustine (ed.), The Indian Family in Transition. Vikas
Publishing House, New Delhi.
Chadda, Rakeshk. 2018. "Youth & Mental Health: Challenges Ahead." Indian Journal of Medical Research 148 (4): 359.
https://doi.org/10.4103/ijmr.ijmr_1585_18.
Rhodes, Richard. 2000. "Why They Kill: The Discoveries of a Maverick Criminologist by Richard Rhodes."
Goodreads. Goodreads. October 10, 2000. https://www.goodreads.com/book/show/693193.Why_They_Kill.
Sau, Ranjit. 1984 "Development of Capitalism in India." Economic and Political Weekly 19, no.30: PE73–80.
http://www.jstor.org/stable/4373468.
Shankar, Kalyani, ed. 2020. "Opinion | As Students Become Warriors of Change Amid CAA-NRC Protests, Onus
Is on Politicians Who're Riding Tigers." News 18, January 11, 2020.
https://www.news18.com/news/opinion/as-students-become-warriors-of-change-amid-caa-nrc-protestsonus-is-on-politicians-whore-riding-tigers-2454125.html.
Takashima, Risa, Ryuta Onishi, Kazuko Saeki, and Michiyo Hirano. 2020. "The Values and Meanings of Social
Activities for Older Urban Men after Retirement." PLOS ONE 15 (11).
https://doi.org/10.1371/journal.pone.0242859.
Tomanović, Smiljka. 2004. "Family Habitus as the Cultural Context for Childhood." Childhood 11 (3): 339–60.
https://doi.org/10.1177/0907568204044887.
Tripathi, Amit Kumar. 2014. "Intergenerational Differences in the Preferences for Family Values: An Indian
Perspective." Journal of Human Values 20 (1): 19–31. https://doi.org/10.1177/0971685813515598.
Vauclair, Christin-Melanie. 2009. "Measuring Cultural Values at the Individual-Level: Considering Morality in
Cross-Cultural Value Research." RAM. Revista De Administração Mackenzie 10 (3): 60–83.
https://doi.org/10.1590/s1678-69712009000300005.
Witte, James C., and Susan Mannon. 2010. The Internet and Social Inequalities. New York: Routledge.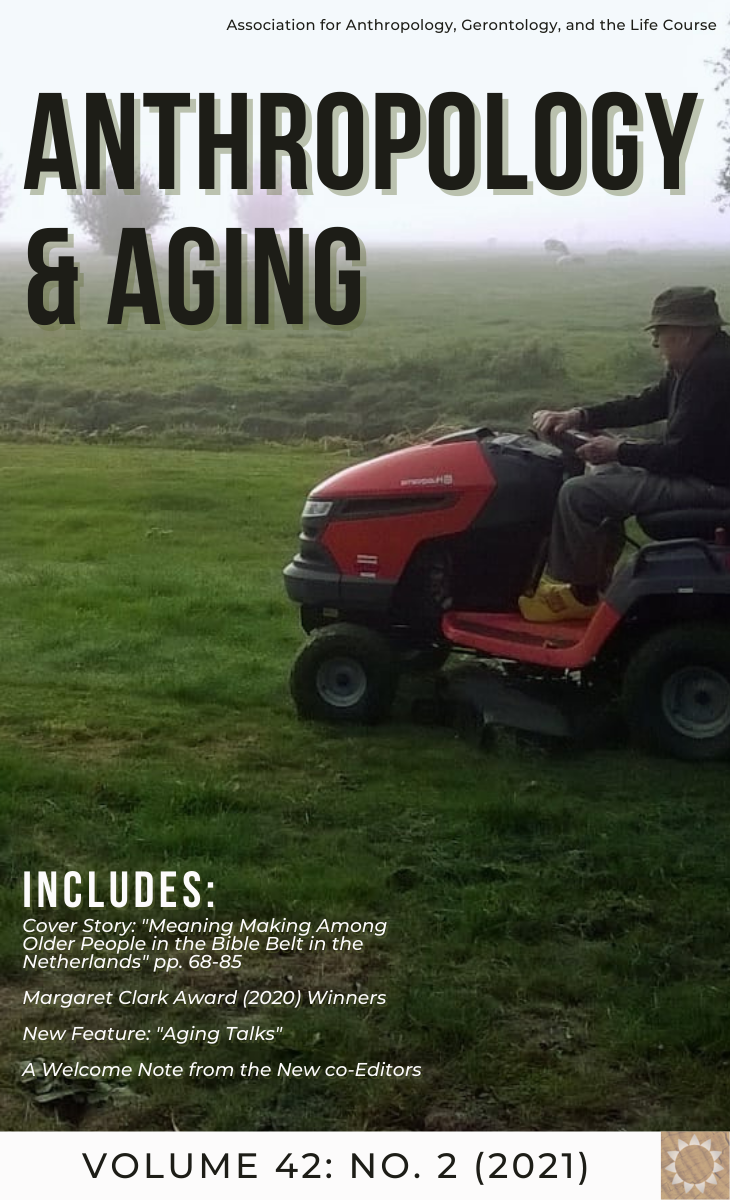 Downloads
License
Authors who publish with this journal agree to the following terms:
The Author retains copyright in the Work, where the term "Work" shall include all digital objects that may result in subsequent electronic publication or distribution.
Upon acceptance of the Work, the author shall grant to the Publisher the right of first publication of the Work.
The Author shall grant to the Publisher and its agents the nonexclusive perpetual right and license to publish, archive, and make accessible the Work in whole or in part in all forms of media now or hereafter known under a Creative Commons Attribution 4.0 International License or its equivalent, which, for the avoidance of doubt, allows others to copy, distribute, and transmit the Work under the following conditions:

Attribution—other users must attribute the Work in the manner specified by the author as indicated on the journal Web site;

with the understanding that the above condition can be waived with permission from the Author and that where the Work or any of its elements is in the public domain under applicable law, that status is in no way affected by the license.
The Author is able to enter into separate, additional contractual arrangements for the nonexclusive distribution of the journal's published version of the Work (e.g., post it to an institutional repository or publish it in a book), as long as there is provided in the document an acknowledgement of its initial publication in this journal.
Authors are permitted and encouraged to post online a prepublication manuscript (but not the Publisher's final formatted PDF version of the Work) in institutional repositories or on their Websites prior to and during the submission process, as it can lead to productive exchanges, as well as earlier and greater citation of published work. Any such posting made before acceptance and publication of the Work shall be updated upon publication to include a reference to the Publisher-assigned DOI (Digital Object Identifier) and a link to the online abstract for the final published Work in the Journal.
Upon Publisher's request, the Author agrees to furnish promptly to Publisher, at the Author's own expense, written evidence of the permissions, licenses, and consents for use of third-party material included within the Work, except as determined by Publisher to be covered by the principles of Fair Use.
The Author represents and warrants that:

the Work is the Author's original work;
the Author has not transferred, and will not transfer, exclusive rights in the Work to any third party;
the Work is not pending review or under consideration by another publisher;
the Work has not previously been published;
the Work contains no misrepresentation or infringement of the Work or property of other authors or third parties; and
the Work contains no libel, invasion of privacy, or other unlawful matter.

The Author agrees to indemnify and hold Publisher harmless from Author's breach of the representations and warranties contained in Paragraph 6 above, as well as any claim or proceeding relating to Publisher's use and publication of any content contained in the Work, including third-party content.
Revised 7/16/2018. Revision Description: Removed outdated link.