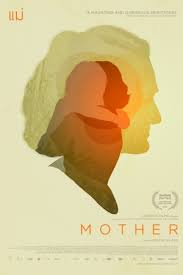 Film Review: Mother
References
Chalfen, Richard, and Michael Rich. 2007. "Combining the Applied, the Visual and the Medical: Patients Teaching Physicians with Visual Narratives." In Visual interventions: Applied Visual Anthropology. Edited by Sarah Pink, 53-70. New York, Oxford: Berghahn Books.
Gubrium, Aline, and Krista Harper. 2016. Participatory Visual and Digital Methods. Left Coast Press. https://doi.org/10.4324/9781315423012.
Hankivsky, Olena. 2004. Social Policy and the Ethic of Care. UBC Press.
Jarrett, Michael, and Feng Liu. 2018. "Zooming With: A Participatory Approach to the Use of Video Ethnography in Organizational Studies." Organizational Research Methods 21 (2) 366–385. https://doi.org/10.1177/1094428116656238.
Yang, Kyung-Hwa. 2015. "Participant Reflexivity in Community‐Based Participatory Research: Insights from Reflexive Interview, Dialogical Narrative Analysis, and Video Ethnography." Journal of Community & Applied Social Psychology 25 (5) 447–458. https://doi.org/10.1002/casp.2227.
DOI:
https://doi.org/10.5195/aa.2021.351
Refbacks
There are currently no refbacks.
Copyright (c) 2021 Karen Lok Yi Wong

This work is licensed under a
Creative Commons Attribution 4.0 International License
.
Save
Save
Save
Save