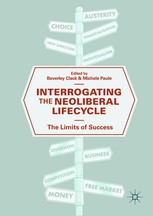 Book Review: Interrogating the Neoliberal Life Cycle: The Limits of Success
References
Gilleard, Chris and Paul Higgs. 2011. "Frailty, Disability and Old Age: A Re-appraisal." Health 5 (5): 475–490.
Lamb, Sarah, ed. 2017. Successful Aging as a Contemporary Obsession: Global Perspectives. New Jersey: Rutgers University Press.
DOI:
https://doi.org/10.5195/aa.2021.344
Refbacks
There are currently no refbacks.
Copyright (c) 2021 Jagriti Gangopadhyay

This work is licensed under a
Creative Commons Attribution 4.0 International License
.
Save
Save
Save
Save