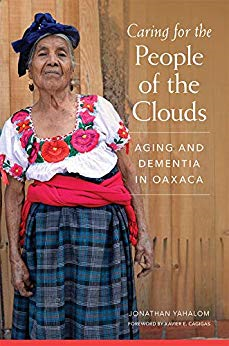 Book Review: Caring for the People of the Clouds: Aging and Dementia in Oaxaca
References
Buch, Elana. 2015. "Anthropology of Aging and Care" Annual Review of Anthropology 44: 277-293.
Debert, Guita. 2012. "Imigrantes, Estado e Família e Suas Vicissitudes". In Cuidado e Cuidadoras: As Várias Facetas do Trabalho de Care. Edited by Helena Hirata and Nadya Araujo Guimarães. São Paulo: Editora Atlas.
Mol, Annemarie, Ingunn Moser, and Jeannette Pols. 2010. "Care: Putting Practice into Theory." In Care in Practice: On Tinkering in Clinics, Homes and Farms. Edited by Annemarie Mol, Ingunn Moser and Jeannette Pols. Bielefeld: Transcript Verlag.
Parreñas, Rhacel. 2015. Servants of Globalization: Migration and Domestic Work. Stanford, CA: Stanford University Press.
Yarris, Kristin. 2017. Care Across Generation: Solidarity and Sacrifice in Transnational Families. Stanford, CA: Stanford University Press.
DOI:
https://doi.org/10.5195/aa.2021.343
Refbacks
There are currently no refbacks.
Copyright (c) 2021 Cíntia Engel

This work is licensed under a
Creative Commons Attribution 4.0 International License
.
Save
Save
Save
Save