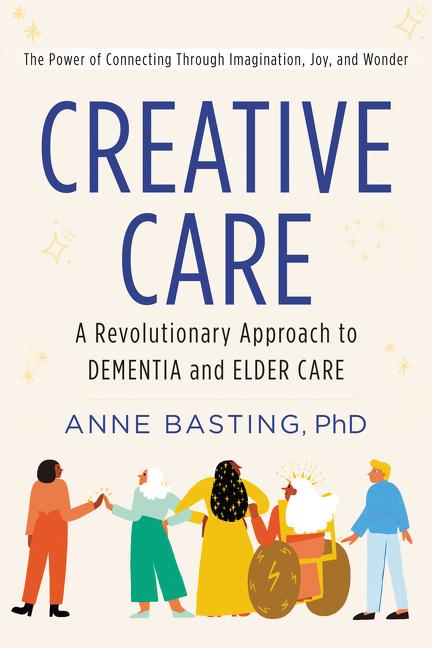 Book Review: Creative Care: A Revolutionary Approach to Dementia and Elder Care
References
Basting, Anne. 2009. Forget Memory: Creating Better Lives for People with Dementia. Baltimore: Johns Hopkins University Press.
Basting, Anne, Maureen Towey, and Ellie Rose, eds. 2016. The Penelope Project: An Arts-Based Odyssey to Change Elder Care. Iowa City, IA: University of Iowa Press.
Dementia Action Alliance, n.d. "Vision, Mission, Values." Accessed January 30, 2021. https://daanow.org/vision-mission-values/
Lock, Margaret. 2013. The Alzheimer's Conundrum: Entanglements of Dementia and Aging. Princeton: Princeton University Press.
TimeSlips, n.d. "Our Network." Accessed February 12, 2021. https://www.timeslips.org/our-network
DOI:
https://doi.org/10.5195/aa.2021.341
Refbacks
There are currently no refbacks.
Copyright (c) 2021 Joy Ciofi

This work is licensed under a
Creative Commons Attribution 4.0 International License
.
Save
Save
Save
Save