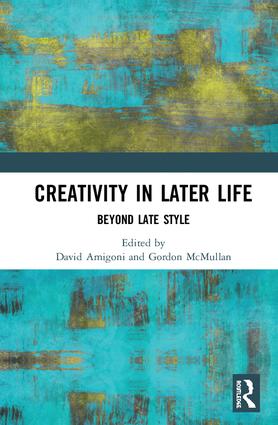 Book Review: Creativity in Later Life: Beyond Late Style
References
Climo, Jacob J. 1992. "The role of anthropology in gerontology: Theory." Journal of Aging Studies 6 (1):41-55.
Henley, Darren. 2018. Creativity: Why it matters. London, UK: Elliott & Thompson.
Martin, Wendy, and Katy Pilcher. 2018. "Visual diaries, creativity, and everyday life." In Creativity in Later Life: Beyond Late Style, edited by David Amigoni and Gordon McMullan. New York, NY: Routledge.
McMullan, Gordon. 2007. Shakespeare and the idea of late writing: Authorship in the proximity of death. Cambridge, UK: Cambridge University Press.
McMullan, Gordon, and Sam Smiles. 2016. Late Style and its Discontents: Essays in art, literature, and music. Oxford, UK: Oxford University Press.
Twigg, Julia, and Wendy Martin. 2014. "The Challenge of Cultural Gerontology." The Gerontologist 55 (3):353-359. doi: 10.1093/geront/gnu061.
DOI:
https://doi.org/10.5195/aa.2020.262
Refbacks
There are currently no refbacks.
Copyright (c) 2020 Theresa Southam

This work is licensed under a
Creative Commons Attribution 4.0 International License
.
Save
Save
Save
Save