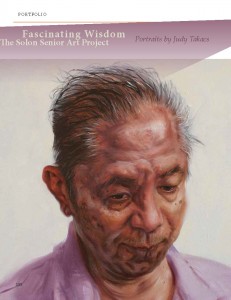 Fascinating Wisdom: "The Solon Senior Project"
Abstract
If the delicious signs of aging were considered fascinating and revered in our culture, how would they be honored in art? What if every pucker and fold were celebrated and every fine line that appeared along the path to old age  were welcomed with the glee of having leaped the next hurdle?
DOI:
https://doi.org/10.5195/aa.2013.14
Refbacks
There are currently no refbacks.
Copyright (c) 2018 Judy Takács

This work is licensed under a
Creative Commons Attribution 4.0 International License
.
Save
Save
Save
Save